Easy
The WIN simplifies your everyday work. Request the product data directly from your suppliers. You determine which information is visible to your suppliers. WIN checks the data for you directly when they are entered; you receive complete data records.
With the EuvinoPRO modular platform you can simplify even more. Use the platform to create catalogues from your data, or an exposé for your customers. We also offer shop solutions for your B2C and your B2B customers.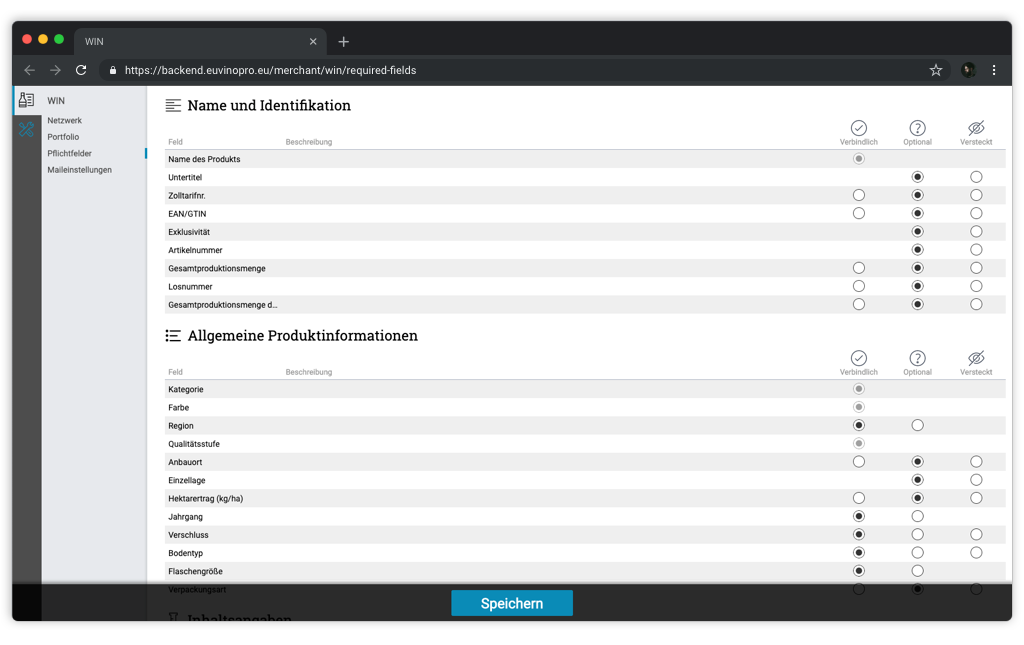 Complete, reliable data
With WIN you only import complete data sets. The WIN checks the product data for plausibility during input. Only after a successful check is the data sent to the retailer. By documenting which user edited the product data at what time, you can prove where the data came from.
You decide what is important
Product data for wines and beverages are complex. For wine, WIN offers more than 200 attributes for article description, aromas, media data, LMIV information, logistics data, packaging material for LUCID messages and much more. As a retailer you determine which information is mandatory or optional.
Extensions with EuvinoPRO
The EuvinoPRO modular platform offers, in addition to WIN, many other additions that make your life easier. You can create trade fair and product catalogues in minutes, manage your own online shop, operate various e-commerce platforms through multi-channel distribution and much more.